Refining the Endodontic Skill Sets of Dentists
Welcome to the Endospot Skills School, where leading specialists teach endodontics through purposeful practice and learning; using a self-paced, hands-on approach.
Please watch the video below for more information on how our courses work.
A MODERN WAY TO LEARN ENDODONTICS

At the Endospot Skills School (ESS), we focus on hands-on practice to support the theory in each module. We provide the tools and learnings to teach endodontic skills without needing to pay for travel, accommodation or take days off work.
Our students learn in-depth, practical skills as they are not limited to how quickly or slowly others are moving through tasks. In fact, the practical demonstrations and lecture content can be paused and replayed as often as desired to fully grasp a technique. There is also no sharing of equipment so skills are learnt much faster.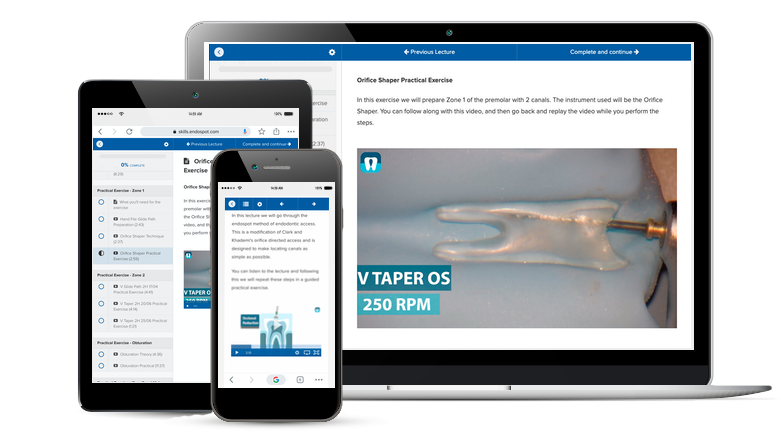 WHAT'S INSIDE THE SKILLS SCHOOL?
Due to the complex nature of endodontics, it is difficult to master practical skills by attending a 1 or 2 day course. Having identified this at the Endospot, we wanted to provide a format that is more suitable to this type of learning. Inside our course you'll find lecture material and follow-along exercises using supplied advanced plastic training teeth and extracted teeth from your own clinic. We introduce new concepts through repetition, developing skills to a level that can be transferred to the clinic with confidence.
SUPPORT THROUGH YOUR JOURNEY
Course attendees will have access to a member's only Facebook group where a community of like-minded clinicians are available to discuss everyday issues that arise during the challenge of endodontic procedures. We'll also share cases and clinical tips designed to improve the care you provide to your patients.
OUR PROGRAMS ARE DESIGNED FOR DENTISTS WHO:


Have a desire to provide improved levels of endodontic treatment to their patients through conservation of tooth structure.
Are willing to dedicate time to developing improved skills.
Would prefer to receive training without the need to travel or take time away from their practice.
YOUR INSTRUCTORS
All of the instructors at ESS are specialist endodontists with experience in conservative endodontics. Dr Patrick Caldwell is the creator of the endospot and the driving force behind these courses. Dr Pope is in private practice in Melbourne, Australia. Dr O'sullivan is a Director a group endodontic practice in Newcastle, Australia. .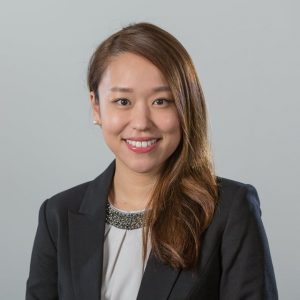 Dr Caldwell's online course couldn't have been available at a better time. During COVID-19
restrictions on dental practices, it was the best time to access the course materials online and
brush up on old and new endodontic theories and techniques.
The comprehensive option includes two modules. The first one focusses on the modern
conservative molar endodontic access and prep. A package which includes everything you need
for the hands on portion is being mailed out to participants upon signing up and videos detailing
the steps are the practical exercises are available. These videos are easy to follow and gives very
practical clinical tips for each step. The skills learnt are immediately transferrable clinically
especially those on creating an effective and conservative access cavity.
The second module delves more into the theoretical part of Endodontics — why we do what we
do and how we do it well. The course covers a wide range of topics including diagnosis,
radiography, instrumentation, irrigation, obturation, managing cracks in teeth and many others.
New topics are constantly added to the list.
Despite being an online course, I have gained so much information out of it. This course has
certainly helped me feel more confident in tackling more difficult cases such as negotiating tight
and curved canals and locating more MB2s since. I am also very appreciative of the Facebook
group that Dr Caldwell has set up for all participants to his course so that we have access to him
directly for any clinical problems we have encountered. I certainly look forward to attending his
live hands-on courses in Brisbane in the near future!
I highly recommend this course to anyone who love Endodontics and looking to further their
skills !
Dr En Xin Cheng, Semaphore Dental, Adelaide